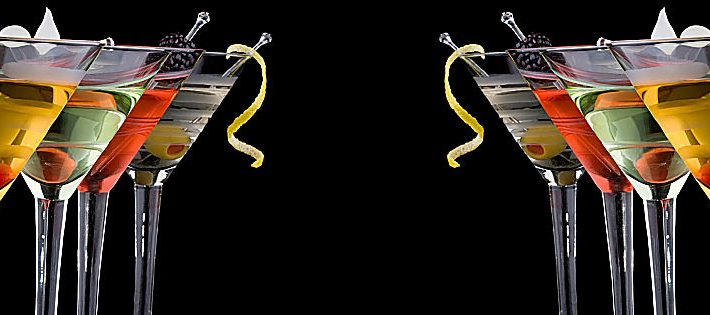 migliori cocktail bar europa 2019
Migliori cocktail bar: sono state pubblicate a giugno 2019 le nuove classifiche della Tales of the Cocktail Foundation con tutti i migliori cocktail bar del mondo. Vediamo qui su Universofood quali sono i migliori locali in Europa.
Tales of the Cocktail Foundation è la più importante organizzazione no-profit internazionale del settore, nata per promuovere la cultura dei cocktail nel mondo. Ogni anno pubblica le classifiche dei migliori cocktail di ogni continente e area geografica. Qui su Universofood vediamo quali sono i locali premiati per il 2019 in Europa.
MIGLIORI COCKTAIL BAR IN EUROPA – Tales of the Cocktail Foundation 2019
Best Cocktail Bar – Europe
Flying Dutchmen Cocktails – Amsterdam, Netherlands
Le Syndicat – Paris, France
Little Red Door – Paris, France
Paradiso – Barcelona, Spain
Satan's Whiskers – London, UK
Swift – London, UK
Tales & Spirits – Amsterdam, Netherlands
The Dark Horse – Bath, UK
Three Sheets – London, UK
Two Schmucks – Barcelona, Spain
Best High Volume Cocktail Bar – Europe
Baba Au Rhum House of Spirits – Athens, Greece
Callooh Callay – London, UK
Dirty Dick – Paris, France
HIMKOK – Oslo, Norway
Odori Vermuteria Di Atene – Athens, Greece
Oriole – London, UK
Panda & Sons – Edinburgh, Scotland
Schumann's – Munich, Germany
The Cocktail Trading Co. – London, UK
The Devil's Advocate – Edinburgh, Scotland
Best Restaurant Bar – Europe
Bulk Mixology Food Bar – Milan, Italy
Ceresio 7 – Milan, Italy
Danico – Paris, France
Hawksmoor Spitalfields – London,UK
Le Mary Celeste – Paris, France
Les Grands Verres – Paris, France
Sexy Fish – London, UK
The Bon Vivant – Edinburgh, Scotland
The Craftsman– Reggio Emilia, Italy
Tjoget – Stockholm, Sweden
Best Hotel Bar – Europe
Amano Bar at the Hotel Amano – Berlin, Germany
Artesian at theLangham Hotel – London, UK
Beaufort Bar at the Savoy – London, UK
Berners Tavern at London Edition Hotel – London, UK
Fragrances at the Ritz-Carlton Berlin – Berlin, Germany
Lobby Bar at The London Edition – London, UK
Provocateur Berlin at the Provocateur – Berlin, Germany
Punch Room at The London Edition – London, UK
Scarfes Bar at the Rosewood Hotel –London, UK
Sidecar Bar at the Westbury – Dublin, Ireland
The Coral Room at the Bloomsbury Hotel – London, UK
Widder Bar & Kitchen at Widder Hotel – Zürich, Switzerland
Best New Cocktail Bar – Europe
Aperture – Montpellier, France
Donovan Bar – London, UK
Drink Kong – Rome, Italy
Homeboy – London, UK
Lady Libertine – Edinburgh, Scotland
Little Mercies – London, UK
Lyaness – London, UK
Punch Room – Barcelona, Spain
Senios – Athens, Greece
The Cambridge Public House – Paris, France
Best Bar Team – Europe
Artesian – London, UK
El Copitas – St. Petersburg, Russia
Happiness Forgets – London, UK
Himkok – Oslo, Norway
Lost+Found Drinkery – Nicosia, Cyprus
Panda & Sons – Edinburgh, Scotland
Paradiso – Barcelona, Spain
The Bon Vivant – Edinburgh, Scotland
The Connaught – London, UK
Trailer Happiness – London, UK