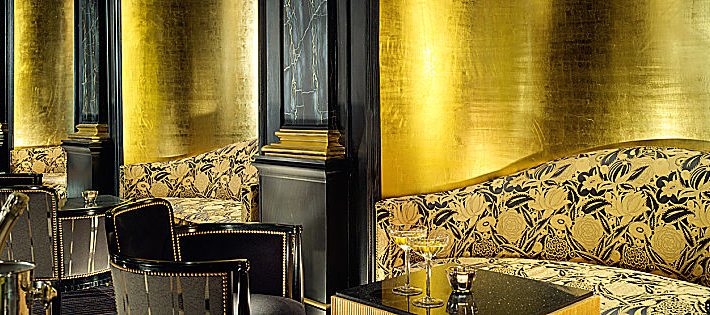 classifica migliori bar del mondo 2017
Migliori bar del mondo 2017: vediamo la classifica completa della nuova edizione del grande concorso internazionale World's 50 Best Bars.
Rispetto alla classifica 2016, che abbiamo visto un anno fa qui su Universofood, nella classifica dei migliori bar del mondo 2017 cambia la posizione al vertice: l'anno scorso il migliore bar del mondo era il The Dead Rabbit Grocery & Grog di New York (sceso ora al quinto posto), quest'anno è l'American Bar del Savoy Hotel di Londra. L'Italia aveva nel 2016 due bar in classifica: il The Jerry Thomas di Roma al trentatreesimo posto e e il Nottingham Forest di Milano al trentottesimo posto. Nel 2017 esce di di classifica il Nottingham Forest e a rappresentare l'Italia resta soltanto – sempre in posizione numero 33 – il The Jerry Thomas.
MIGLIORI BAR DEL MONDO 2017 – CLASSIFICA WORLD'S 50 BEST BARS
1. American Bar in London, at Savoy Hotel, UK
2. Dandelyan in London, UK
3. The NoMad Hotel in New York, USA
4. Connaught Bar in London, UK
5. The Dead Rabbit NYC in New York, USA
6. The Clumsies in Athens, Greece
7. Manhattan Bar in Singapore
8. Attaboy in New York, USA
9. Bar Termini in London, UK
10. Speak Low in Shanghai, China
11. Little Red Door in Paris, France
12. Happiness Forgets in London, UK
13. Bar High Five in Tokyo, Japan
14. Licorería Limantour in Mexico City, Mexico
15. Atlas Singapore in Singapore
16. Dante in New York, USA
17. Oriole Bar in London, UK
18. Broken Shaker at Freehand Miami in Miami, USA
19. Candelaria in Paris, France
20. HIMKOK in Oslo, Norway
21. The Gibson in London, UK
22. Black Pearl in Melbourne, Australia
23. Floreria Atlantico in Buenos Aires, Argentina
24. Operation Dagger in Singapore
25. 28 HongKong Street in Singapore
26. Trick Dog in San Francisco, USA
27. Sweet Liberty Drinks & Supply Co. in Miami, USA
28. Indulge Bistro in Taipei, Taiwan
29. Lost + Found Drinkery in Nicosia, Cyprus
30. Baba Au Rum in Athens, Greece
31. Tippling Club in Singapore
32. BlackTail at Pier A in New York, USA
33. The Jerry Thomas Project Rome in Rome, Italy
34. Le Syndicat in Paris, France
35. Tales & Spirits in Amsterdam, Netherlands
36. Bar Benfiddich in Tokyo, Japan
37. Employees Only in New York, USA
38. Schumann's Bar Am Hofgarten in Munich, Germany
39. La Factoria in San Juan, Puerto Rico
40. Quinary in Hong Kong, China
41. The Aviary in Chicago, USA
42. Mace in New York, USA
43. Nightjar in London, UK
44. Linje Tio in Stockholm, Sweden
45. The Baxter Inn in Sydney, Australia
46. ABV in San Francisco, USA
47. Native in Singapore
48. Tommy's Mexican Restaurant in San Francisco, USA
49. Lobster Bar in Hong Kong, China
50. Imperial Craft Cocktail Bar in Tel Aviv, Israel